Owner / Partner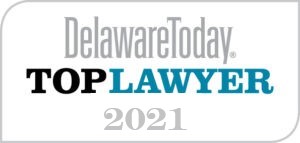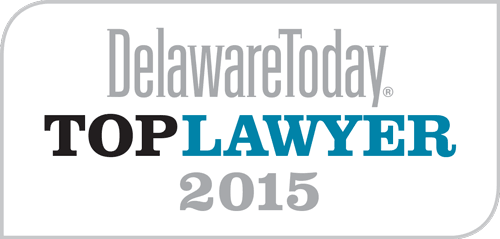 Mr. Dodge is a graduate of Franklin & Marshall College, earning his degree in 1977 with a double major in Economics and Government. He attended The Delaware Law School of Widener University, graduating in 1980. He sat for and passed the Delaware Bar Examination in 1980 and was admitted to practice in December of that year. He has practiced in the Dover, Delaware community since that time. He was admitted to practice before the United States District Court for the District of Delaware in 1981, and admitted to the bar of the Supreme Court of the United States of America in 1986.
His areas of practice focus on residential and commercial real estate transactions and real estate related litigation, as well as general civil litigation including personal injury work, on several occasions having been sole or lead counsel in several of the largest jury awards in Kent County history.
Mr. Dodge has represented the Kent County Association of Realtors since 1988, and has served as a consultant for other Realtor boards on both the local and state levels. He has taught extensively in the field, having developed and/or taught continuing education courses as well as pre-licensing courses for both salespersons and brokers. He served a four year term as a member of the Education Committee of the Delaware Real Estate Commission, completing that term in March, 2002.
He presently serves on the Civil Advisory Committee for the judges of the Superior Court of the State of Delaware in and for Kent County, and has served on the Professional Guidance Committee of the Delaware Bar Association since its inception in the mid-1980's. He is a member of the Kent County Bar Association, the Delaware Bar Association, and the Delaware Bar's Real and Personal Property Section. In that capacity, and as a community representative, he has served on task forces for the Delaware Department of Transportation, and the Delaware Department of Natural Resources and Environmental Control.
In 2003, he helped form, and led, a grass roots community group in a successful effort to preserve a valued community asset, the Garrisons Lake Golf Course, from residential development.
He, his wife, JoVonna, and their family have lived in the Garrisons Lake area of Kent County since 1993, where they have been active in the community, and in particular, their children's educational activities as they progressed through the Smyrna public schools.
In 2006, Mr. Dodge was recognized by the Delaware Supreme Court for exemplary pro bono public service.
Areas of Practice
Real Estate Settlements
Resident Real Estate Settlements
Commercial Real Estate Settlements
Real Estate Litigation
General Civil Litigation
Business Counseling
Arbitration and Mediation
Wills and Estate Administration
Contact Information
Email: [email protected]; [email protected]; [email protected]