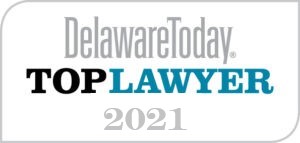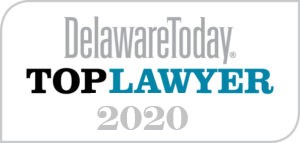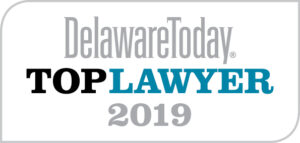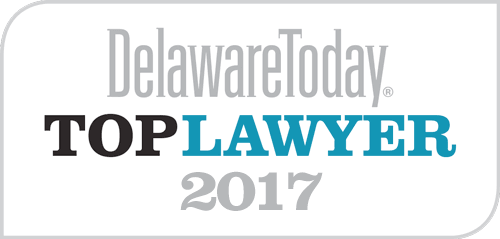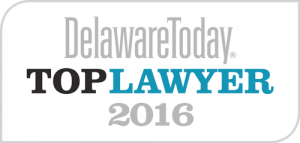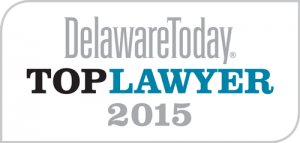 Ed was born and raised in New Jersey. Ed attended Rutgers in New Brunswick, New Jersey, earning degrees in Political Science and Philosophy. He attended law school at Widener University School of Law earning his JD in 1987. He moved in Dover, Delaware with his wife and two children and has been in private practice since 1987. He currently practices primarily in the areas of Family Law, Personal Injury, and Medical Malpractice.
Ed has served as pro bono counsel to the Office of the Child Advocate and has volunteered to represent dozens of children from 2002 to present. He is also active in the community serving on the Wesley College Legal Studies Advisory Board, the Board of the Friends of Woodburn, and Ed serves on the Board of Art Works 4 All, formerly VSA DE, a non-profit arts organization for disabled children, for over 20 years. In addition, he has served as past President of the Kent County Bar Association and continues to serve as a member of the Board of Governors of the Delaware Trial Lawyers Association, currently serving the capacity of Membership Chair in Kent County.
With regard to Ed's Family Law practice, he represents litigants in all aspects of family law including child custody, divorce, property division, child support, and guardianship actions. He understands that Family Law matters are frequently high conflict and emotional and appreciates that each client has individual needs that often differ from the needs of other clients. Therefore, Ed's approach to each case is individualized to the specific needs of the client while relying upon almost three decades of settlement and litigation experience in working with the client toward an effective and fair resolution. Based upon Ed's experience as a parent, grandparent, and attorney representing children, he knows how to handle cases in which children's lives are affected (specifically custody cases) with a view toward minimizing the risk of trauma to children while effectively working toward a resolution that will serve the best interests of the children long term. He has also handled property distribution cases involving marital estates valued in the millions of dollars as well as cases involving marital estates with less value. Ed takes pride in the manner in which he has been successful in negotiating settlements in all aspects of divorce and custody cases to minimize the emotional and financial impact upon the client, while maximizing the outcome.
In addition, Ed is experienced in representing clients and their families who have been injured as a result of the negligence of others. His experience includes settlement and litigation in automobile collision cases and cases involving medical negligence causing injury and death.
Ed is admitted to the Supreme Court of the United States of America, the District Courts for the State of Delaware and New Jersey, and the Delaware State Bar. He is a member of the Kent County Bar Association, the Delaware State Bar Association, the Terry Carey American Inn of Court, and the American Association for Justice. Ed also serves on the Family Court Civil Rules Committee and the Board of the Delaware Trial Lawyers Association.
Areas of Practice
Family Law and Domestic Relations
Personal Injury
Medical Malpractice
Contact Information
Email: [email protected]; [email protected] ; [email protected]